Water Line Repair & Replacement
Since 1963 there has been enough water line installed in homes to wrap around the Earth more than 200 times. In a single home, more than 90% of that water line is not visible. Leak detection becomes vital since that water line is buried in the yard, concealed in the walls of the home, and secured in the home's foundation. Even the smallest leak could cost hundreds of dollars a year in utilities at best or cause serious medical harm by forming mold at worst.
Water leak detection allows homeowners to identify the problem early without running the risk of greater damage or loss. Here are a few warning signs that your home might be in need of water line repair or replacement.
Low Water Pressure
When using your sink or shower, do you notice the pressure to be weaker than it previously was? Water pressure in any home should mostly stay consistent. If you notice a pressure change at all, there is a good chance something is wrong. That something could lead back to your water line.
Wet Spots
Is there discoloration in the corner of your bathroom wall or a small wet area in your carpet? If there is a water line leak, the water has to go somewhere. It will always try to find the lowest point of gravity. If the leak is in the wall, you might notice discoloration near the bottom of the wall, close to a baseboard. If the leak is running under the sink, you might notice a slightly wet area on the floor. Leak detection is vital because even the smallest of leaks could lead to major damage.
Changes in Your Water Bill
Have you noticed a significant change to your water bill recently? It is not uncommon for your water bill to fluctuate. However, it should stay within a similar range. If you notice your bill getting higher, it's possible that you might have an issue.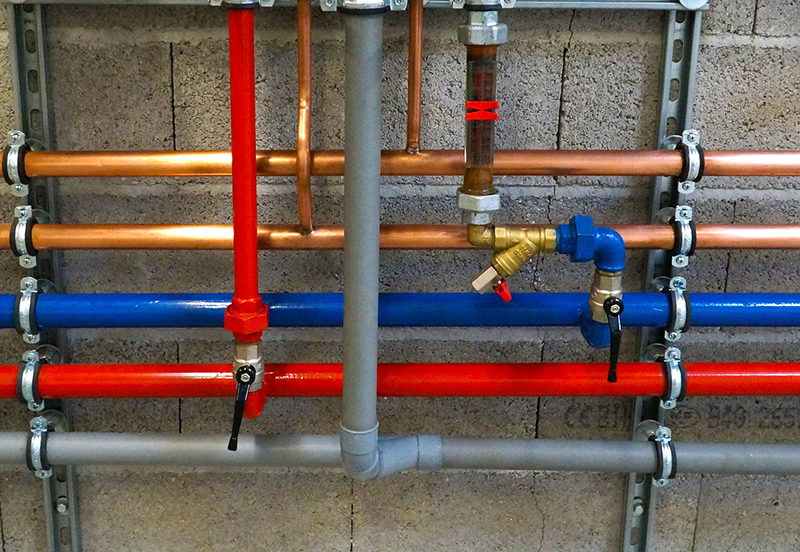 These are just a few of the red flags that you should be looking out for. Being a homeowner is a great honor but it's also a huge responsibility. It's important to be aware of any issues and make sure they are addressed in a quick and proper fashion.
Elite Plumbing understands the inconvenience and risk of water intrusion. Don't let a basic repair turn into a major catastrophe.  For help with water leak detection and water line repair/replacement, call Elite Plumbing today and let our skilled team assist you.
 Call Elite now to schedule an appointment
817-368-2607